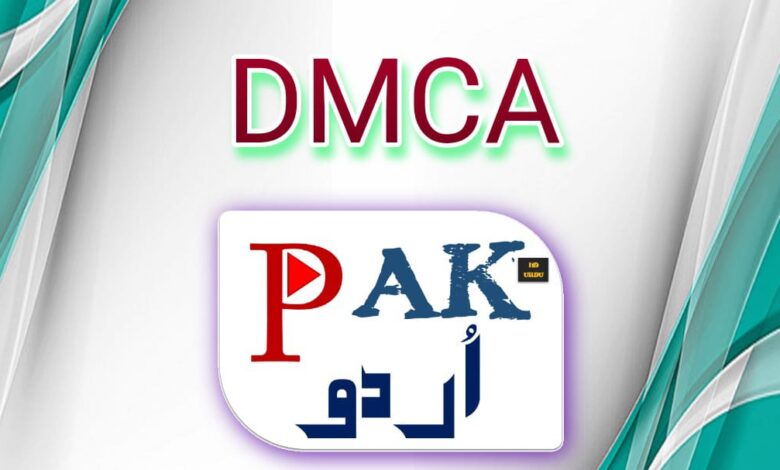 DMCA Compliance:
At pakurdo.com, we are committed to upholding the principles of copyright protection and compliance with the Digital Millennium Copyright Act (DMCA). We respect the intellectual property rights of content creators and copyright holders, and we take copyright infringement very seriously.
Reporting Copyright Infringement:
If you are a copyright owner or an authorized representative and believe that your copyrighted work has been reproduced or distributed on pakurdo.com without your permission, please contact us immediately. We are dedicated to addressing and resolving any copyright infringement issues promptly.
DMCA Takedown Procedures:
To report a copyright infringement, please provide us with the following information in writing:
A detailed description of the copyrighted work that you believe has been infringed, including the title, author, and any relevant identifying information.
A description of the material on pakurdo.com that you believe infringes your copyright, including the specific URL or location of the infringing content.
Your contact information, including your name, address, phone number, and email address.
A statement by you, made under penalty of perjury, that the information provided in your notice is accurate and that you are the copyright owner or authorized to act on the copyright owner's behalf.
Your electronic or physical signature.
Action Taken on Copyright Notices:
Upon receiving a valid DMCA notice, we will promptly investigate the reported copyright infringement and take appropriate actions as required by law. These actions may include removing or disabling access to the allegedly infringing content and notifying the user responsible for the content.
Counter-Notification:
If you believe that your content was removed or disabled in error or as a result of misidentification, you may submit a counter-notification. The counter-notification should include your contact information, a statement that you have a good faith belief that the content was removed or disabled as a result of mistake or misidentification, and your consent to the jurisdiction of the federal court in your district.
Contact Us:
To submit a DMCA notice or counter-notification, or for any inquiries related to copyright matters, please contact us at pakurdu111@gmail.com.
Final Note:
At pakurdo.com, we are committed to maintaining a platform that respects intellectual property rights and ensures compliance with the DMCA. We appreciate your cooperation in helping us address copyright issues effectively and protect the rights of content creators.
If we Have added some content that belong to you or your organization by mistake, DMCA We are sorry for that. We apologize for that and assure you that this wont be repeated in future. If you are rightful owner of the content used in our Website, Please mail us with your Name, Organization Name, Contact Details, Copyright infringing URL and Copyright Proof (URL or Legal Document) at pakurdu111@gmail.com
I assure you that, I will remove the infringing content Within 48 Hours.